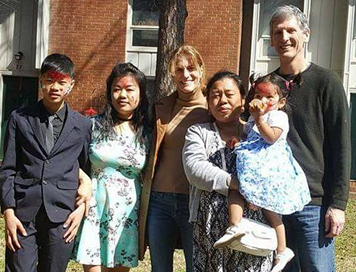 When refugees arrive, people often think that what they need most are material goods – but these needs are often met by nonprofits and other government organizations. What they primarily need and want during this time of transition is a FRIEND – someone to help them navigate this new city and culture and walk alongside them in this new phase of life. Many refugee families in Charlotte desire to be matched with an American friend – help make this dream come true today by becoming a FRUITFUL FRIEND!
If this is something you and your family would like to do, please complete the Volunteer Application. Once submitted and approved, you will be invited to attend an upcoming and required Refugee 101 Workshop; these are held a few times per month on specific dates from 9:30 am to 11 am in the Conference Room at the Galilee Center, 3601 Central Ave.
Read more about the process of becoming a Fruitful friend.